News
Her Majesty Queen Elizabeth II (1926-2022)
Coventry Scaffolding looks back at 50 years since The Post Office Tower Bomb
How to choose the right scaffolding contractor for your construction project
Coventry Scaffolding plants 70 trees for 70th anniversary
Coventry Scaffolding passes annual NASC audit
We're hiring - Contract Supervisor and Working Yard Foreman
Coventry Scaffolding raises money for Breast Cancer charities
Coventry Scaffolding turns 70!
Nelson's Column – Horatio's first real clean!
Updated government guidance for construction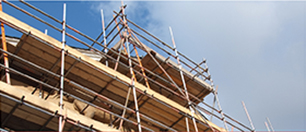 What makes us different
Coventry Scaffolding is no ordinary scaffolding company. We offer the top scaffolds, with the best health and safety, at an affordable price - delivering your scaffolding project on time, on budget and to the highest standards.