Bromley Town Hall
Coventry Scaffolding has designed, supplied and erected an independent scaffold and seven temporary roofs for the refurbishment of Grade II listed Bromley Town Hall.
Client

Castleforge Partners

Management Contractor

RISE Management Consulting

Contact Period

18 months

Date Commenced

November 2019

Scope of Works

To design, supply, erect and subsequently dismantle an independent scaffold and temporary roofs etc. to form an access scaffold, providing a safe environment for tradesmen and women working at height and weather protection in the form of temporary roofs.

Added Value

As well as the miles of scaffolding to facilitate the refurbishment work, we have erected seven large temporary roofs (all independent of each other) on this project, all standing at one time. The work also involves internal scaffolds, crash decks, hop ups etc.

Points of Interest

The project involves the refurbishment of the Grade II Listed building which was originally built in 1906 and added to in 1939 with an Art Deco building. Once complete, it will encompass shared office space, a small hotel, café/bar and indoor/outdoor communal areas. Some of the existing features, including Art Deco elements from the 1939 extension, will be retained. The office space will be operated by Castleforge's sister company Clockwise.

The Old Town Hall hosted David Bowie's wedding to his first wife Angie and more recently, was a filming location for the Freddie Mercury biopic Bohemian Rhapsody. There is reported to be an underground nuclear bunker in the basement.

Value

£900k approx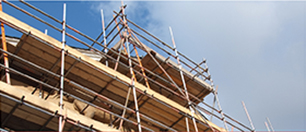 What makes us different
Coventry Scaffolding is no ordinary scaffolding company. We offer the top scaffolds, with the best health and safety, at an affordable price - delivering your scaffolding project on time, on budget and to the highest standards.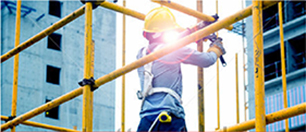 Testimonials
Testimonial
"Health & Safety has been very good. "
Spencer Marshall, Breyer Group PLC
---