Nelsons Column
In 1968, Coventry Scaffolding had the privilege of supplying the scaffolding for one of London's most iconic structures, Nelsons Column.

Given the scrutiny that we were under at the time (the project attracted a huge amount of press interest from all over the world), we subsequently received a letter of thanks from the Ministry of Public Building and Works for an "excellent scaffold" and for the way in which the work was carried out.
As you can see from these photographs, the scaffold was an almost perfect structure with all tubes finishing flush giving a pleasing visual effect.
The scaffold was erected with the top five lifts fully boarded and intermediate boarded ladder stages throughout the rest of the scaffold down to ground level. The boarded lifts were shifted down to suit the progress of the cleaning works.
The statue of Nelson himself is surprisingly large and as you can see, the scaffolding was extended up around the statue to give complete and safe access. Unfortunately, there were no hoisting facilities used so everything had to be pulled up by hand.
History and Dimensions
Nelson's Column was originally erected in 1844. The statue was designed by G.H. Bailey and was made from Craigleith stone. The Column is made from Devon granite. It was built at a cost of £23,000.00.
The Column rises 153ft from pavement level with the statue another 17ft higher making a total height 170ft. The Column is 33ft in circumference at the plinth and 28½ at the capital.
The statue of Nelson weighs 16ton. The four Lions are each 20ft in length and 22ft high and are made of bronze.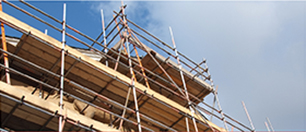 What makes us different
Coventry Scaffolding is no ordinary scaffolding company. We offer the top scaffolds, with the best health and safety, at an affordable price - delivering your scaffolding project on time, on budget and to the highest standards.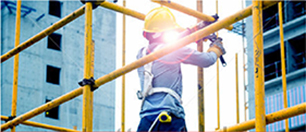 Testimonials
Testimonial
"Coventry Scaffolding always delivers a first class service. Nothing is too much trouble. They are always helpful and understanding with our sometime not run-of-the-mill demands. "
Terry Cole, Parliamentary Estates
---