Coventry Scaffolding turns 70!
03/07/20
Coventry Scaffolding is delighted to be celebrating 70 years in business this month. From its humble beginnings, operating out of a bombed out Catholic churchyard in Westminster, to a leading independent scaffold contractor and Royal Warrant Holder, the business has come a long way since it started in July 1950.
For Coventry's Directors, and brothers, Perry and Paul Hanifan, who took over the business in the 90s from their father Pat, scaffolding has always been a family affair. Pat was encouraged to start his own scaffolding firm back in 1950 by his brother, Maurice, and was only able to set up due to the financial support of five other Hanifan siblings. He used the money to purchase a second-hand lorry and the materials he needed to begin work, setting up as 'Coventry Scaffolding' to show solidarity with a city in desperate need of construction after suffering badly in the bombings of WWII.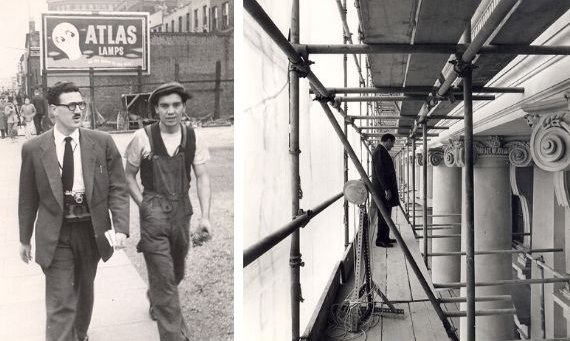 In the 70 years that have followed the business has gone from strength to strength, with projects for iconic historical London buildings and monuments like Nelson's Column, Natural History Museum, V&A, Queen Victoria Memorial, Tower of London and Harrods, to name just a few. Coventry has also become synonymous with refurbishing government buildings, becoming the go-to company for work in and around Whitehall, the Houses of Parliament and the Royal Palaces. This was recognised in 2005, when it was awarded the Royal Warrant by Her Majesty Queen Elizabeth II. After 40 years of working on projects at Buckingham Palace, becoming the first scaffolding company in the UK to be granted this honour remains one of Coventry's proudest moments.

A further highlight in recent years was an award for NASC 'Project of the Year' in 2018 for the company's scaffolding on the 'Mastaba' – a floating art installation on the Serpentine in London's Hyde Park by world-renowned artist, Christo. The enormous structure, formed of 7,506 horizontally stacked barrels, required the Coventry team to spend a month in Bulgaria working on a small-scale version that was trialled in the Black Sea, before beginning its larger counterpart in London.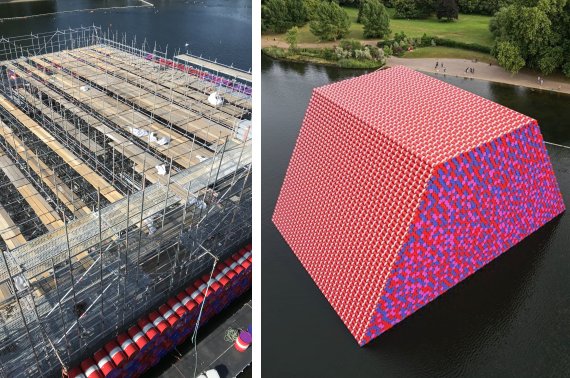 Heading into its 70th anniversary year, Coventry Scaffolding is recognised as one of the longest-standing members of the NASC and one of the oldest independent scaffold companies in England. Perry said, "We're incredibly proud to have made it to 70 years – it's a real achievement. Looking to the future, there are younger Hanifans involved in the business so it may pass on to the third generation, but hopefully Paul and I will be around to see it reach 100. We recognise that this year and next will present unprecedented challenges for the whole industry but because of the way we have managed the business in the past, we hope to emerge from this period even stronger than before and look forward to working alongside our current and future clients for many more years."
Keep up to date with everything we're up to in our 70th anniversary year by following us on social media. You can find us on Facebook, Twitter, LinkedIn and Instagram.